sudhaus
A unique space: the 220-square-meter brewhouse is dominated by six huge copper brew pans, whose vents reach up to the 9-meter-high ceiling. Together with the large skylight and the high-quality refurbished walls and floors made of marble, as well as the window front extending over an entire long side, they create an urban, post-industrial and at the same time very noble atmosphere that is characteristic of a typical Berlin location.
Far more crucial and decisive for the idea of be kind festival are the acoustics resulting from the height of the room and the nature of the floor and walls, which with their long reverberation are reminiscent of those of great Gothic churches and invite you to fill them with music that can only fully unfold through them.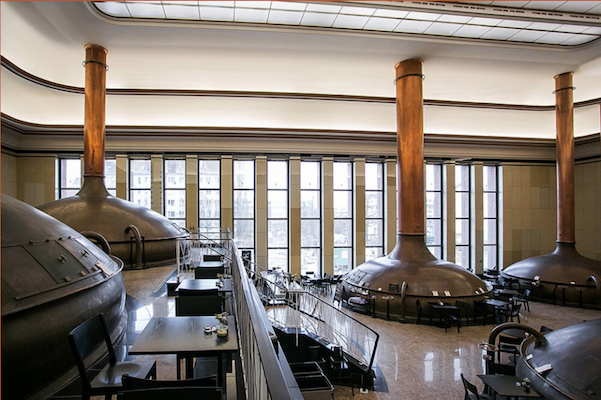 The Sudhaus is home to Café Babette, which will provide its guests with drinks, coffee specialties and fine vegan delicacies from Wednesday till Sunday and will also serve a festival dish that varies every evening during be kind festival.
The area of the former Kindl brewery is located in the middle of the hotspot Berlin-Neukölln and is a multi-ethnic district with residents from about 160 different nations. The part of Neukölln north of the Sonnenallee with its enormous development potential has experienced a significant upswing as a scene - location in recent years and is a new cosmopolitan center of Berlin, which attracts travelers and cultural workers from all over the world.